For those occasions when you'd really just like to have a professional dog groomer groom your dog, we will be more than happy to wash and professionally groom your dog. Your dog will get the full service treatment – just like a day at the spa. Pedicures, bath, blow dry, clipping and those pesky anal glands are all part of our excellent dog grooming service. It is best to make a dog grooming appointment well in advance as our dog groomers are booked out one to four weeks in advance. In fact most of our clients book their next appointment while they are here picking up their dog from his grooming appointment, so plan ahead!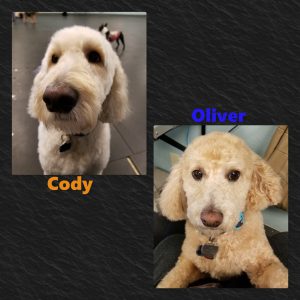 Our Groomers
We currently have three groomers working seven days a week for your convenience.
To set a grooming appointment, please phone 503-259-8978
Prices are based on well behaved and un-matted dogs. If your dog has grooming issues or is likely to bite, please let us know for the safety of both your dog and our groomer.