Professional Dog Grooming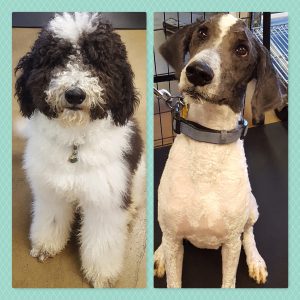 For those occasions when you'd really just like to have someone else do it, we will be more than happy to wash and groom your dog. It is best to make a dog grooming appointment in advance as our dog groomers are booked out two to six weeks in advance. Call us at 503.259.8990 to make an appointment for your dog to be groomed.
---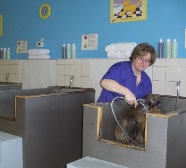 Self-Serve Dog Wash
Fully set up for the do-it-yourself dog washer, our dog wash provides everything you will need to bathe, brush and dry your dog. Essentially, you bring in your dirty dog, give him the full treatment and leave all the mess behind! This service is for pets and show dogs alike, and is actually a really wonderful way to bond with your dog.
*** Last bath: in the tub 1 Hour before closing ***
---
Nail Trimming
If you'd like help with your dog's nails, nail trims are available, at the groomer's discretion, at the following times:
Seven days a week: 9 am – 2-3ish PM
Please call on the day you plan to come in to confirm that we have a groomer available.